Palm Beach County is the home of many great Florida beaches. With charming coastal destinations like Lake Worth, West Palm Beach, Riviera Beach, and its vast Intracoastal Waterway (43 miles), there should be no surprise why boaters adore it here.
While boating here, you'll have 47 — turquoise waters and gold sand — beaches with luxury resorts, historic locations, and mega-mansions as your backdrop.  Now that you know this, you probably want to get going, don't cha? Here's Boatsetter's list of 8 best Palm Beach County beaches:
Municipal Beach
Phil Foster Park
Phipps Ocean Park
Ocean Reef Park
Riviera Beach
John D. MacArthur Beach State Park
Lake Worth Beach Park
Keep reading for additional Pro Boatsetter Tips.
Explore West Palm Beach Boat Rentals
1. Municipal Beach
Municipal Beach is a calm, quiet, and clean beach located in West Palm Beach, Florida. The beachgoers are local and are as friendly as they are sunkissed. As you cruise by, look for the Worth Avenue Clock Tower. You'll know you've found it when you feel your jaw drop at the sight of this beautiful European-style clock. It's pretty big; you can't miss it.
This is the best spot for an early morning trip; anchor near Municipal Beach shore for an incredible sunrise cruise. Here's a quick Pro Tip: Florida gets hot! If your boat does not have an inside or a spacious shelter area, it might be best to pack your hat. Also, make sure to bring sunscreen aboard.
Address: 423 S Ocean Blvd, Palm Beach, FL 33480
2. Phil Foster Park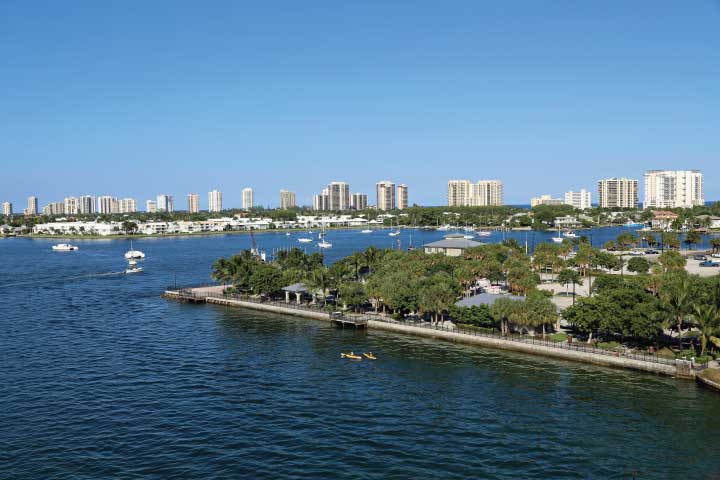 Phil Foster Park (15-acre) is a beachfront park located on an island on Palm Beach's Intracoastal Waterway, right off the coast of Singer Island. What's great about this park for boaters is it has a boat ramp to dock. You'll see anglers game fishing, snorkelers, and swimmers taking pleasure in the warm blue waters.
Address: 900 Blue Heron Blvd, Riviera Beach, FL 33404
3. Phipps Ocean Park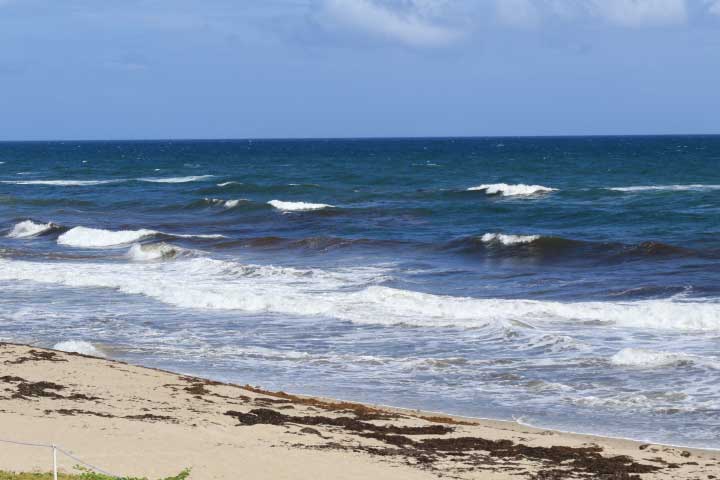 The energy at Phipps Ocean Park is magical, especially when you're catching Florida's glistening sunrises.
You'll feel tempted to dive in these turquoise waters, so pack a wet suit. Onsite, you'll find thatched roof cabanas, picnic tables, and charcoal grills. It's not a very busy park.
Address: 2201 S Ocean Blvd, Palm Beach, FL 33480
4. Ocean Reef Park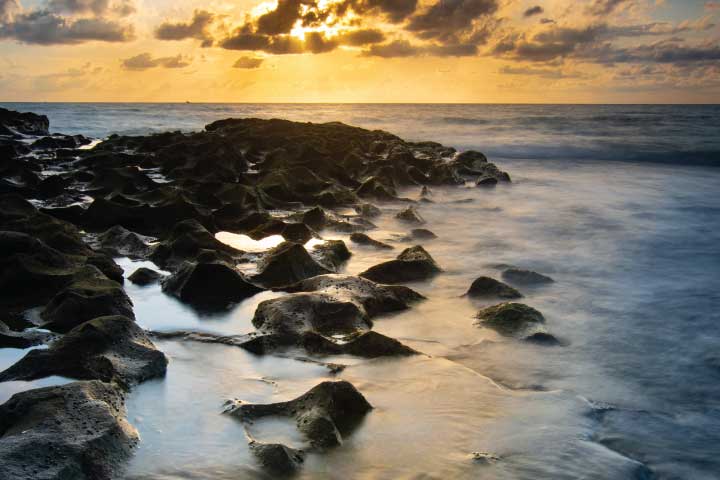 Snorkeling trips to this lesser-known park are hot, so if you've been flirting with an underwater adventure, this could be your place! As the name suggests, Ocean Reef Park is where divers explore more than 700 feet of reefs. This reef park is beginner-friendly and constantly (as in 24/7) supervised by pro lifeguards.
After you've explored everything you want in the water, take a few moments to walk along the soft sandy beaches to enjoy the view. The tree-filled park also features clean picnic tables, playgrounds, and fishing access sites.
Address: 3860 N Ocean Dr, Riviera Beach, FL 33404
5. Riviera Beach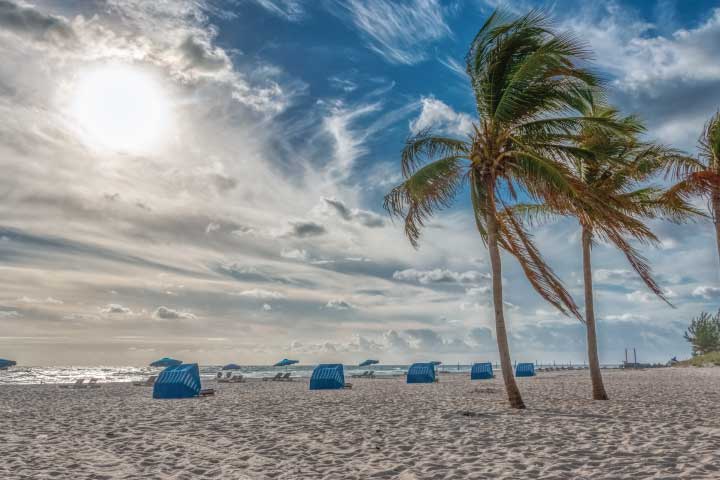 Riviera Beach is perfect for people who want easy access from the beach to shops, dining, and bars.
As you cruise, notice the several luxurious resorts and hotels overlooking the ocean, including the Ritz-Carlton, Pheonix Towers, Palm Beach Hampton, and the precious turquoise Sand Dune Shores Resort.
Looking for a place for a friendly volleyball match? There are volleyball courts on the lawn just before the beach.
Address: 2500 S Ocean Ave, Riviera Beach, FL 33404
6. John D. MacArthur Beach State Park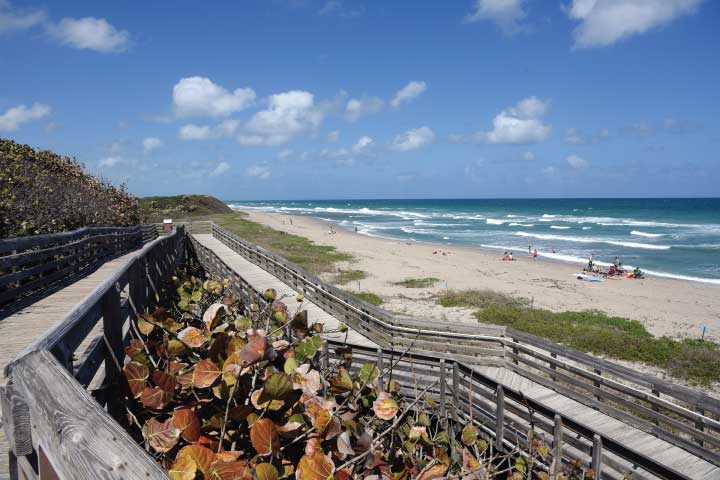 John D. MacArthur Beach Park is your beach if you're looking to be among nature. It's quiet, with the exception of the lovely chirping of songbirds. Wildlife you may spot are brown pelicans, seagulls, sandpipers, and herons on the nearly two-mile sandy shore and just hidden within the trees.
Lifeguards are not stationed here, but generally, the waters here are calm. It's still a hit with snorkelers, paddlers, nature photographers, and peaceful picnickers.
Address: 10900 Jack Nicklaus Dr, North Palm Beach, FL 33408
7. Lake Worth Beach Park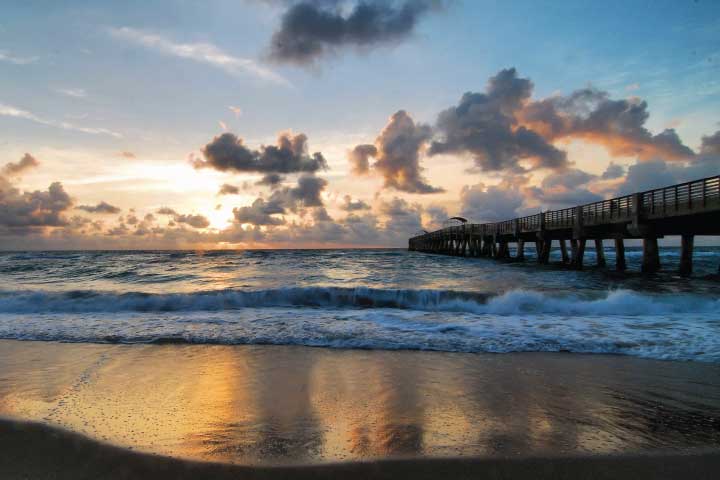 Lake Worth Beach Park is conveniently located next to Lake Worth's great pier (a great photography location). Fishing, strolls on the beach, dining, and shopping are popular activities at this beach. Families with kids will love it here— clean restrooms, easy accessibility for strollers (and wheelchairs), and ample parking. Also, onsite is a playground with swings and slides, besides building sandcastles.
Address: 10 S Ocean Blvd, Lake Worth, FL 33460
Discover more South Florida destinations like Peanut Island, Deerfield Beach, and Bahia Honda State Park at Boating Resources.
Boatsetter is a unique boat-sharing platform that gives everyone — whether you own a boat or you're just renting — the chance to experience life on the water. You can list a boat, book a boat, or make money as a captain.