Working on a yacht is honest and good work; it also comes with many amazing perks:
A one-of-a-kind workspace
The ability to make industry connections
Opportunities to move up
Ultimately, how to work on a yacht involves tremendous dedication, along with a little luck. We can set you on the right path here and now.
Browse for yachts for rent on Boatsetter
1. Do your homework
Just as you had required reading while in school, work on a yacht requires understanding a lot of information about deck duties. A few books and websites can (pardon the pun) steer you in the right direction.
The Insiders' Guide to Becoming a Yacht Stewardess and its companion website workonayacht.com are both by Julie Perry, a stewardess-turned-yacht-marketing consultant. Also check out crew-centric magazines like Dockwalk and newspapers like The Triton, along with their related websites.
2. Get your CV in order
A CV—curriculum vitae—is your resume and should summarize all relevant experience plus transferrable skills. Perry says if you grew up waterskiing or boating, be sure to mention how long you've been doing it. Transferrable skills, meanwhile, range from house painting to woodworking and even being a nanny to waiting tables.
Work on a yacht can and does involve maintenance skills and hospitality skills. "You really need to sell yourself on paper, or you won't stand out," she says!
3. Go where the yachts are
Fort Lauderdale is the Yachting Capital of the World due to the large yachts that frequent its waters and yachting businesses headquartered there. Fort Lauderdale is also the number-one location for proper training (more on that below) and housing while you job hunt.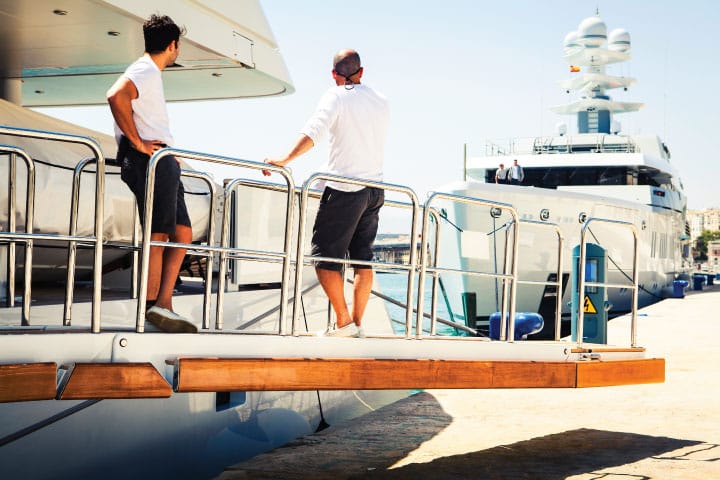 4. Find a trainer
How to work on a yacht begins and ends with training. Everyone, whether you want to be a deckhand, a chef, or a steward/stewardess, needs STCW training at a minimum. STCW (Standards of Training and Certification of Watchkeeping) is internationally required for every seafarer, in fact.
Briefly, it certifies that you have a basic understanding of safety hazards at sea and can respond properly in emergencies. Bluewater and Savvy Maritime Academy are two well-respected training providers in Fort Lauderdale. Additionally, you need an ENG1 medical certificate, proving you're fit to work at sea.
Obtain this before enrolling in training in case a medical condition could preclude you from working onboard. Find doctors who provide the exams and certificates on yachting-pages.com, a valuable resource for captains, crew, and the industry.
5. Go beyond the basics
"It's going to make such a difference in your understanding of the industry and your confidence level," Perry says, plus increase your chances of landing a job. She adds that most yachts and crew-placement agencies require a certificate of proficiency in security, for example.
If you want to be a deckhand, she continues, consider obtaining a tender-driving certificate. Stewards and stewardesses often enroll in wine and bartending courses, meanwhile.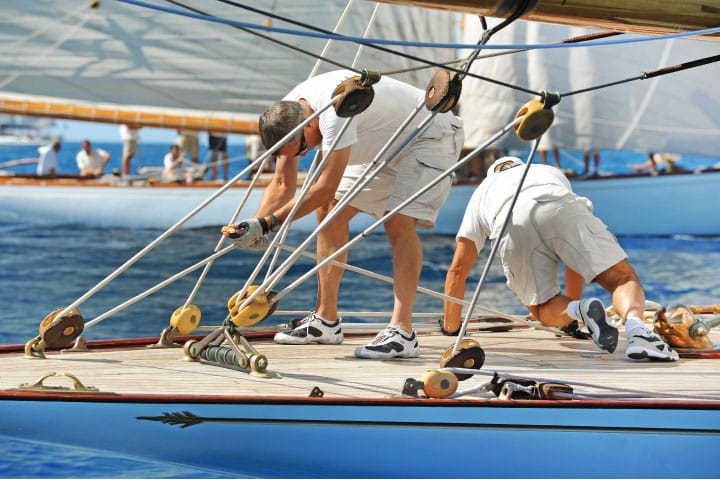 6. Save money for costs
Perry strongly advises having $6,000 to $7,000 to cover at least two months' worth of expenses in Fort Lauderdale. These include not just housing (which you can find on yachting-pages.com) but also training, transportation, and meals.
A five-day STCW basic course costs over $1,000, and an additional one-day proficiency in security course is $300.
7. Networking is key
Once you get your STCW, "it's networking, networking, networking," Perry says. Online bulletin boards like daywork123.com post new opportunities daily—which can go quickly, so check and register early. Another source, meridiango.com, lets you register, upload your CV, and record a video, then interview via their portal.
Training schools often lend a hand with job hunting, too. Old-fashioned dockwalking—literally walking the marinas—can land you a job as well, as can frequenting places where crewmembers hang out at night.
8. Know the rules
How work on a yacht involves adhering to strict rules about not just safety but also privacy. The larger the yacht, the more the owners and guests prioritize discretion. "If you think you're going to be a social-media influencer while traveling around on a 200-footer in St. Tropez, forget about it," Perry warns. Some yachts don't permit posting pictures or details about the yacht and their movements on social media.
About Boatsetter
Boatsetter is a unique boat-sharing platform that gives everyone — whether you own a boat or you're just renting — the chance to experience life on the water. You can list a boat, book a boat, or make money as a captain.
Put your boat to work— Start earning an avg. of $20K yearly with Boatsetter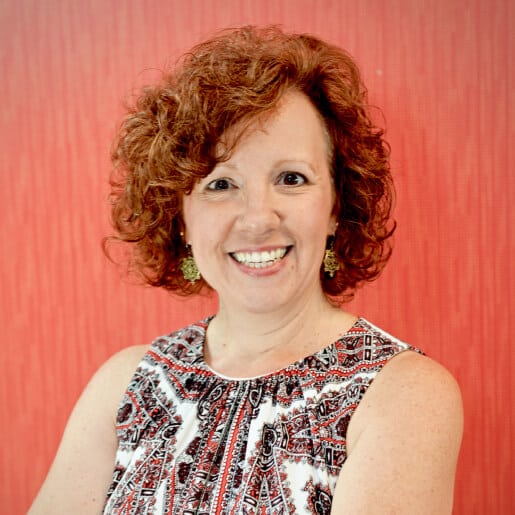 A journalist with more than 30 years' experience, Diane M. Byrne is the owner
of MegayachtNews.com, a daily website educating American superyacht owners, buyers, and
their circles of influence about the leading builders, designers, cruising destinations, and more.
She founded the website in 2007 as the first, and still the only, American-focused online media
outlet exclusively covering this market. It features all-original content, for real stories of real
interest.
Diane is additionally one of the most-sought-after journalists for expert editorial coverage and
commentary about not only superyachts, but also general boating and yachting. Her byline
appears in Boatsetter.com, DiscoverBoating.com, and the magazines Luxury Guide, Ocean,
Yachting, and Yachts International.
Additionally, Diane is the Chair of the U.S. Superyacht Association, having been on the Board of
Directors since 2015. Outside of yachting, she's a trustee of Sempre Avanti, a non-profit
resource supporting Italian and Italian-American individuals, businesses, and organizations in the
United States and Italy.