The words "best" and "luxury" leave a lot up to interpretation. "Best" depends on the user's specific needs and "luxury" is usually found on larger yachts although some boats under 60 feet can be luxurious too. For our purposes, let's focus on premier brands. Some are semi-custom or production models below 100 feet while others above that length are considered to be superyachts and one-off designs. We've compiled 11 of the best luxury boat brands for you to consider when buying (or renting with us): 
Wally 

Zeelander 

Sanlorenzo 

Ferretti 

Riva 

Sunseeker 

Bennetti 

Nordhavn 

Oceano 

Lurssen 

TechnoRib 
Don't leave without catching our Pro Top at the very end. 
Experience yachting— Find luxury boats for rent through Boatsetter
1. Wally
Unquestionably avant garde, Wally builds sail and motor yachts with Wally Yachts. 
2. Zeelander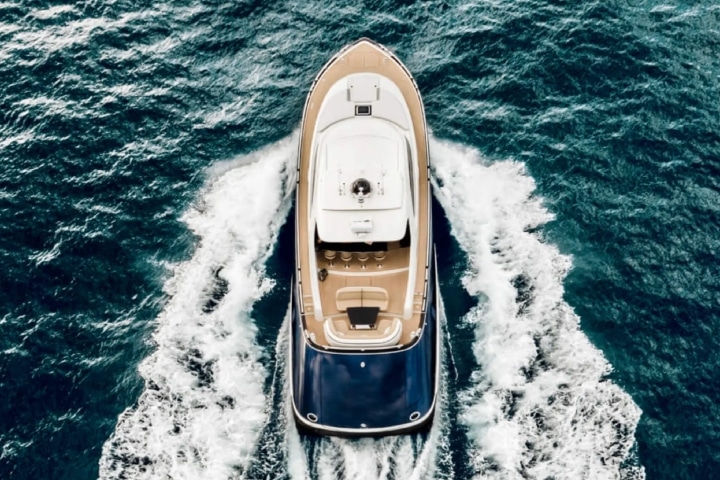 A combination of retro aesthetics and cutting-edge technology, Zeelander from the Netherlands started just 15 years ago but has had a meteoric rise with their bold designs. Each boat takes around 20,000 man-hours to create and it shows in the details.
Learn more about Zeelander. 
3. Sanlorenzo Yachts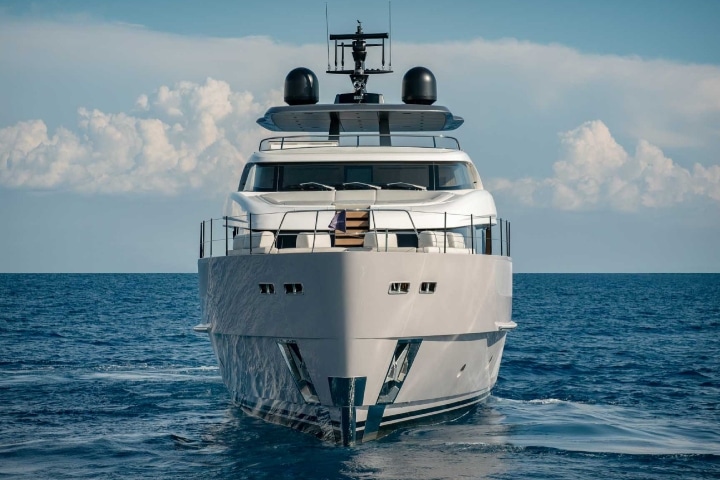 With motor yachts (70-110 feet) and superyachts (120+ feet), Italy's Sanlorenzo is renowned for excellent craftsmanship, roomy proportions, beautiful interiors, and superior quality. This yacht company has been helping boater create their own yachts since 1958.  wally
Learn more about Sanlorenzo Yachts. 
4. Ferretti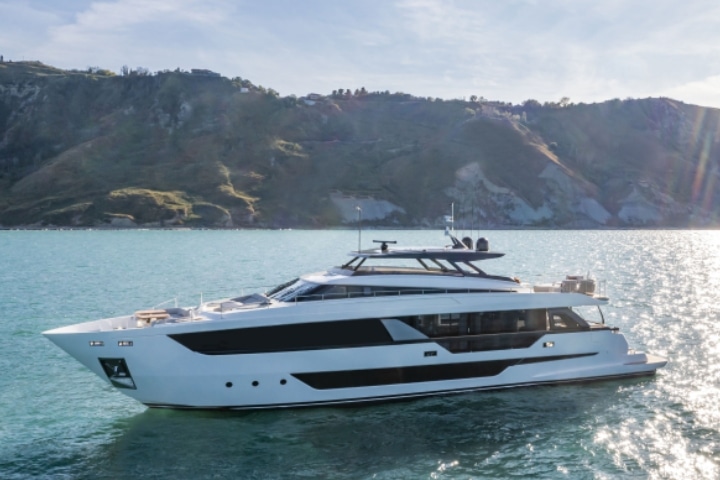 For over 50 years, Ferretti Yachts has been building premier models in Italy. Today, they have Ferretti.  
5. Riva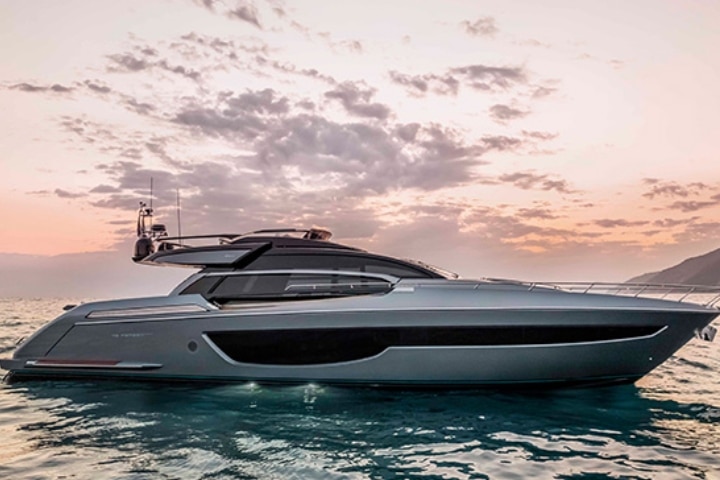 Part of the Ferretti Yachts group, Riva models (27 to 115 feet) have a heritage that goes back to the 1800s. They're known for comfort and timeless elegance, unquestionable reliability, and elite Italian styling.  
Learn more about Riva. 
6. Sunseeker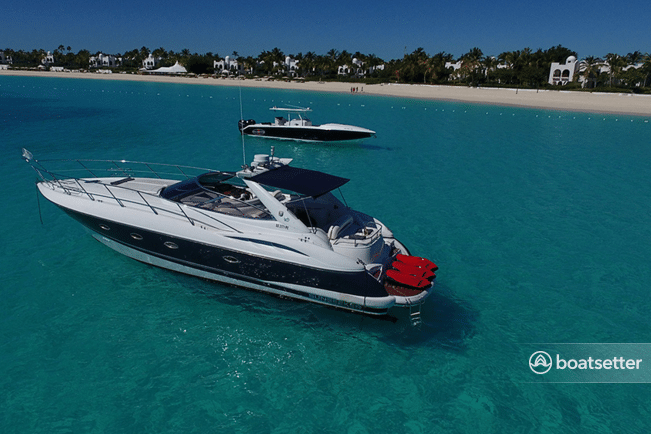 British motor yacht builder, Sunseeker, is known for thier variety of yachts from large cruisers to sporty models including the Predator 80, Manhattan 52 and Sunseeker 155. Hailed for performance, Sunseeker also creates unrivaled luxury accommodations, so owners travel in style and arrive before everyone else. 
Learn more about Sunseeker. 
7. Bennetti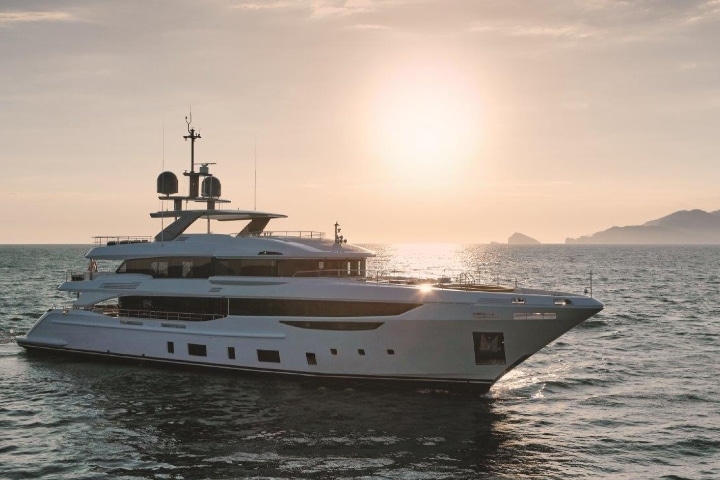 Benetti has been building yachts for 150 years and has the production capacity to build 100 syperyachts per year. Attention to detail and a focus on advanced technology differentiate Benneti yachts and make models like the Delfino 93 highly sought after. 
Learn more about Bennetti. 
8. Nordhavn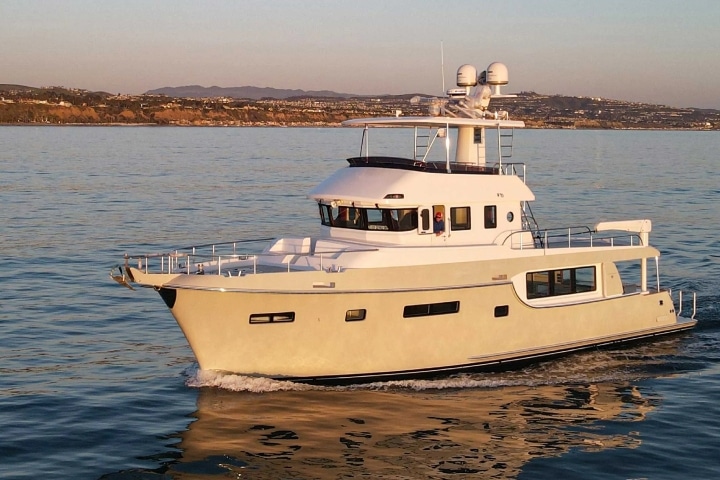 On the more rugged expedition yacht side of yachting, there's Nordhavn with its shippy-looking trawlers that can go the distance. To date, the largest ocean-going Nordhavn delivered has been 120 feet LOA.  
Learn more about Nordhavn. 
9. Oceanco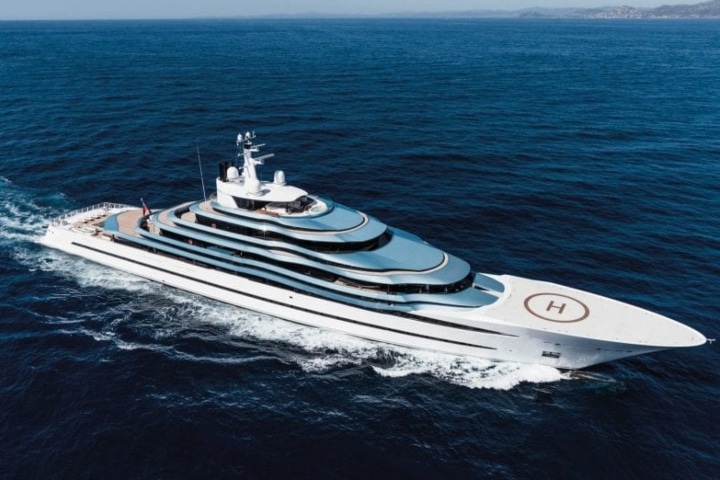 A fully custom builder, Oceanco Yachts in the Netherlands has been operating for three decades and delivers displacement sail and motor vessels that are one-of-a-kind and reach up to nearly 500 feet LOA.
Learn more about Oceano. 
10. Lurssen 
When the one percent seek a unique yacht, many turn to Lurrsen, the German manufacturer that started by building racing row boats in the 1800s. The company still carries the family name and builds the kind of yachts that carry multiple swimming pools as well as two helipads. 
Learn more about Lurssen. 
11. TecnoRib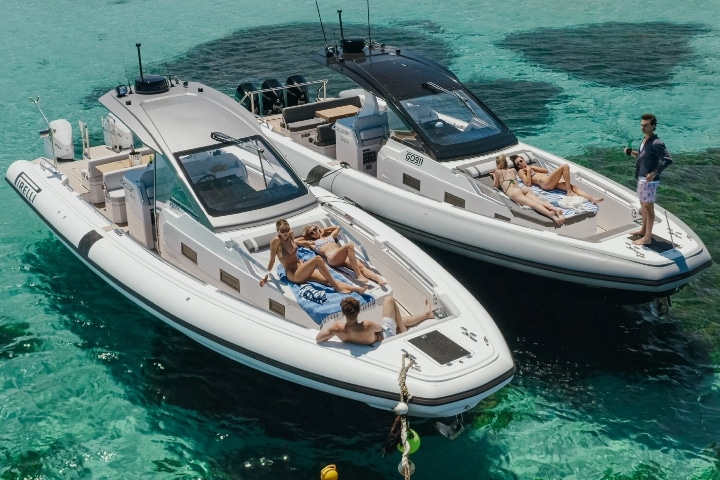 On the other end of the spectrum from custom superyacht builders is Italian TecnoRib with their rigid inflatable jet tenders and walkaround designs. Don't be fooled by their size, the largest Pirelli model walkaround has a luxurious TechnoRib. 
A little word on luxury
Luxury doesn't necessarily have to mean "large boat." Sometimes it just means your wants are being met all way through. Whether it's a cozy interior or selecting a few amenities from our Add-ons list, there's a bit of luxury for everyone with Boatsetter. 
Pro Tip: If your slip isn't big enough for a superyacht but you still want the swankiest and most upmarket design, consider a Zeelander or TecnoRib in the 40-foot range. Either way, you won't be disappointed. 
About us 
Boatsetter is a unique boat-sharing platform that gives everyone — whether you own a boat or you're just renting — the chance to experience life on the water. You can list a boat, book a boat, or make money as a captain.  
Put your yacht to better use— List it on Boatsetter and make money