Key West is a special spot among the Florida Keys. It's the southernmost point of the United States, only 90 miles from Cuba, and a boating hub. Come explore its gorgeous gingerbread mansions and lounge under tall swaying palm trees, AND get on these crystal clear waters. We'll get you in on everything you need to know about water activities in Key West. Let's go!
Post summary:
Snorkeling in and around Key West
Sunset cruising
Fishing
Boat racing in the Keys
Key West Boat Rentals Starting at $56/hr. View all available boats!
Snorkeling in and around Key West
Fort Zachary Taylor Beach
This coral beach is a popular spot for snorkelers and scuba divers, drawing in enthusiasts worldwide. Fort Zachary Taylor Park is 54 acres of picnic spots, shady hiking and biking trails, campsites, beach huts (for rent), historical tours, and so much more.
Pro tip: Anglers, You'll see several schools of yellowtail snapper fish, lobsters, soft and hard corals, and much more colorful tropical fish.
Higgs Memorial Beach Park
Higgs Memorial Beach is 0.25 miles long, and while it's small, you'll be pleasantly surprised by the quality of snorkeling and scuba diving you can do here. The visibility is great in the water, and there are tons of marine and reef life for you to view and explore while snorkeling.
Rest Beach (C.B. Harvey's Beach)
This cute little spot has some of the best-ever sunset views on Key West, and its water is turquoise blue yet crystal clear, perfect for snorkeling, scuba diving, and swimming.
Smathers Beach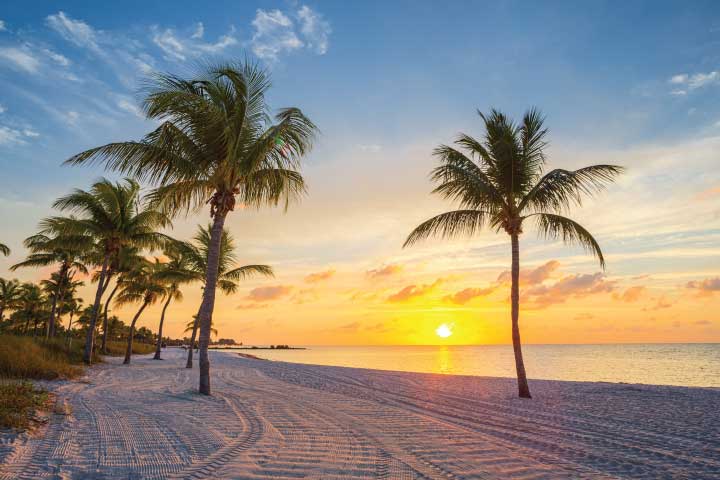 On the south-central side of Key West, you'll find Smathers Beach. It is two miles long, with one of the island's few perfectly white sandy beaches. Smather's Beach is public and perfect for novice snorkelers due to the mild waters and easy access in and out of the ocean. After you have had your fill of snorkeling, try parasailing, kayaking, playing beach volleyball with other beachgoers, or setting sail on your private boat from Boatsetter.
South Beach
South Beach is at the end of Duval Street on Key West and has some of the island's best views. Also, this public beach is in a great location close to the "downtown" section of Key West, so before and after you snorkel, you're near plenty of other exciting places to visit.
Bahia Honda State Park
Bahia Honda State Park is a popular beach with incredible snorkeling spots. While here, you may also camp, fish, cycle, sunbathe, and stargaze from your boat rental. Under the water, you may see spiny lobsters, starfish, queen conch, elkhorn coral, fire coral, hogfish, lionfish, parrotfish, and others.
Sunset cruising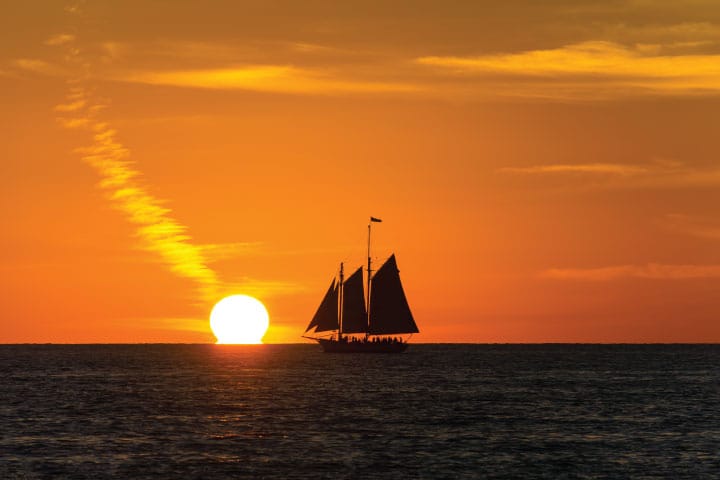 Hop on a boat rental to catch Key West's gorgeous sunset. Out on the island's southeast side, about half a mile out, you'll have the perfect view of the sun beaming over the island, making it shine.
If you prefer to stay close to shore with unobstructed views of the western horizon, go to the western tip of Key West. Your back will be to a stunning historical fort, while your front will face one of your life's most vibrant and incredible sunsets.
Two more fantastic sunset cruise spots are Wisteria Island, a small, primarily uninhabited island, and Sunset Key, a residential area with breathtaking views just a thousand feet to the northwest of Key West.
Fishing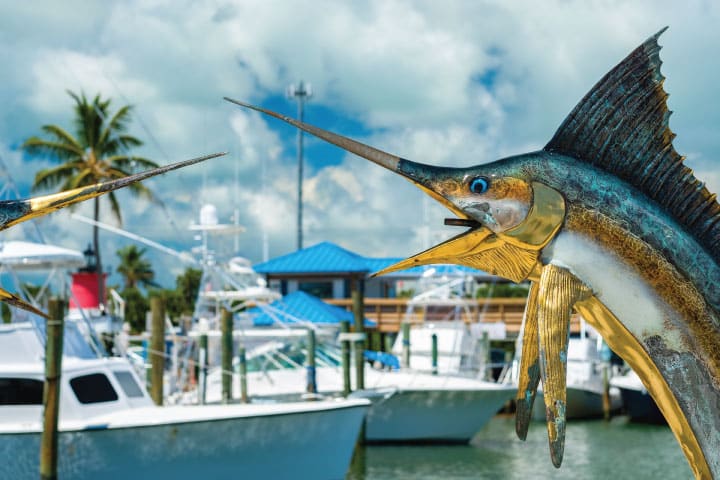 On one of our fishing boats, a few thousand feet to a handful of miles off the shore of Key West, you will find more plentiful schools of fish, zero competition, and much more peace and quiet. Some of the best places to fish in Key West are:
Key West Shipping Channel
Fort Zachary Taylor Historic State Park
The White Street Fishing Pier
The shores near Mallory Square
You'll need a fishing license, which you can pick up from the Harvey Government Center building on Key West, or by visiting the Florida Fish and Wildlife Conservation Commission online. The following people are exempt from needing a saltwater fishing license:
Children under the age of 16
Florida residents who are 65 years old or older
People fishing from the pier with a pier saltwater license
People who are permanently and disabled Florida residents
Florida residents who are members of the US Armed Forces, not stationed in the state, and home on leave for thirty days or less (upon submission of orders
Boat racing in Key West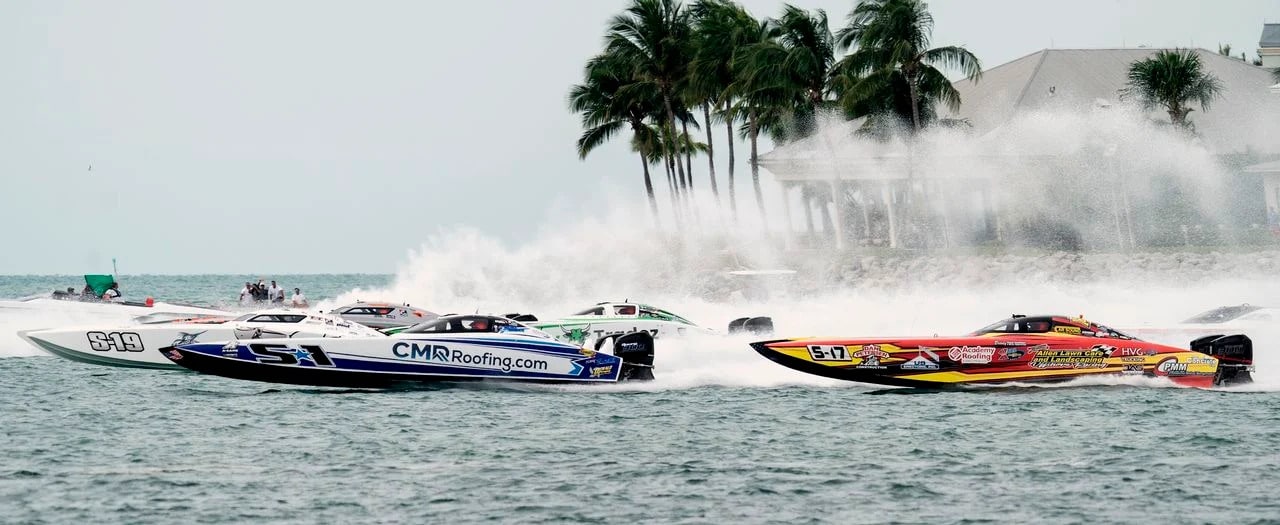 Key West hosts the World Offshore Championships, an international race, and a massive festival bringing everyone on the island together. This event entails a parade, a street party filled with boats, the Boats and Boots Concert, and, of course, the big races that are the boating equivalent of the Indy 500.
Pro Tip: Looking to compete? Up your chances by reading about the 2022 World Offshore Championship here.
Are you still deciding? Here's more on Key West's boating scene:
Explore water-travel destinations! Find your next trip at Destination Guides and other boating resources here.
About us
Boatsetter is a unique boat-sharing platform that gives everyone — whether you own a boat or you're just renting — the chance to experience life on the water. You can list a boat, book a boat, or make money as a captain.
Put your boat on our platform— Start earning an avg. of $20K yearly with Boatsetter