---
Picture yourself catching a beautiful bass or trout on a lake in the foothills of the Sierra Nevadas. Our guide to fishing Folsom Lake will help you make that image a reality, with everything from fishing tips to recommended bait and tackle shops and boat rentals. Plus, we'll fill you in on boat ramps to access the lake, where to dock and dine, and other activities to enjoy while visiting this scenic gem northeast of Sacramento, California.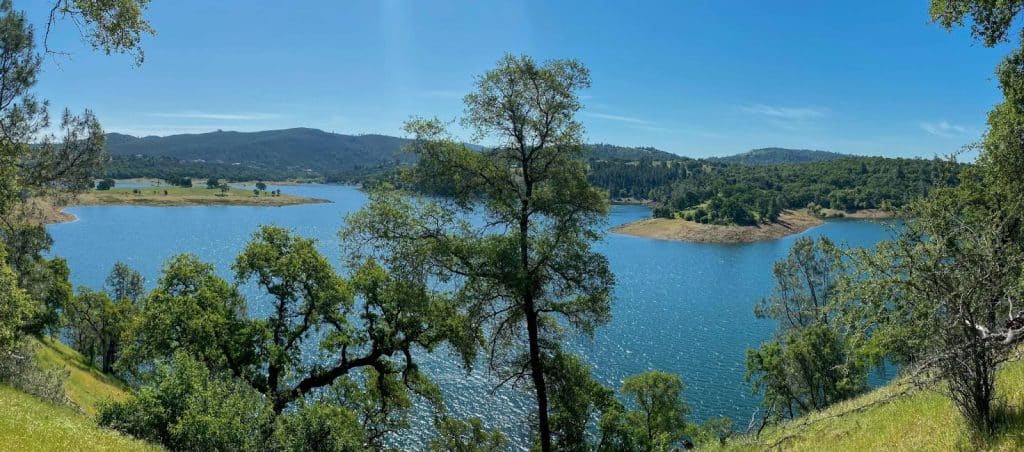 Licensing & Regulations
Fish Species
Folsom Lake is home to a variety of fish to give you options to target throughout the year, even including salmon which are a rare opportunity when it comes to lake fishing.
Rainbow trout

are stocked in Folsom Lake by the California Department of Fish and Wildlife (CDFW), and you can even check their

Folsom Lake fish planting (aka stocking) schedule

.

Largemouth Bass

: Folsom Lake has a healthy population of largemouth bass, producing catches over 10 lbs.

Smallmouth Bass

: Though not as abundant as largemouth bass, Folsom Lake is still one of the best lakes in California to target smallmouth bass.

Spotted Bass

: Their population's been growing here, so if your eyes are keen, you may spot some of these too, especially around rocks.

Catfish

: Folsom Lake is home to several catfish species, including channel catfish and bullhead catfish. If they're not biting, don't be bullheaded and channel your energy towards another species.

Bluegill

and

Sunfish

: Panfish, such as bluegill and other sunfish species, are common and are a fun option for beginner anglers or anyone looking for a relaxed fishing experience.

Striped Bass

: Striped bass migrate through Folsom Lake, but the timing of their migration depends on factors such as water levels and temperature. They are very fun to target when migrating upstream through Folsom Lake.

King (Chinook) Salmon are also stocked intermittently in Folsom Lake by CDFW when available among the state's overall stocking pool, making Folsom Lake one of the rare landlocked lakes where you can catch a salmon.
When to Fish
The best answer is whenever you can, but here's some info to help decide.
Seasons: During the summer, you can enjoy plenty of fishing action as well as cool off and beat the heat in the lake. When temperatures are cooler in the spring and fall, rainbow trout are more active and a popular target. The winter still offers good fishing opportunity with much less boat traffic from non-anglers.
Time of Day: In addition to fish typically being more active in the morning, heading out early is recommended since Folsom Lake can get crowded with other boats and jet skis, particularly on weekends.
Fishing Reports: Check an app like Fishbrain for recent catches logged on Folsom Lake, intel from local tackle shops like Sportsman's Warehouse's Folsom Lake fishing report, or even social media groups like Folsom Lake Fishing Report on Facebook.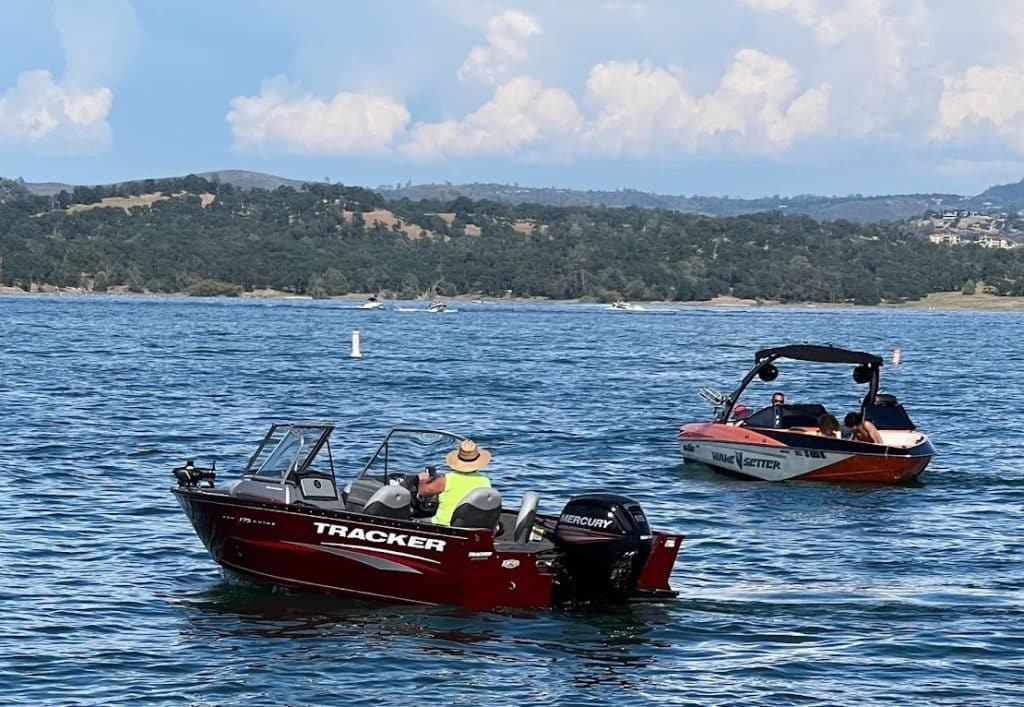 Bait & Tackle near Folsom Lake
With always-changing conditions, it's often best to get recommendations from local tackle suppliers based on what they've seen is working or what their customers have been catching fish with recently.
Boat Launch Access
If trailering a boat to Folsom Lake, you have 4 options spanning the west, east, north and south sides of the lake.
West: Granite Bay Boat Ramp
East: Browns Ravine Boat Ramp
North: Rattlesnake Bar Boat Launch… Don't let the name confuse you… Rattlesnake Bar is not a local drinking hole but rather the name of the road the launch is located on. This is just your typical boat ramp.
South: Folsom Point Boat Ramp
Dock and Dine
Anchored Eats

offers both a floating food boat near Granite Beach and a concession stand, 'The Shack' on the shores of Folsom Lake's Granite Bay.
Boat Rental Options
The fleet of Folsom Lake boat rentals on Boatsetter is always evolving! Here are some of our recommended fishing boat options: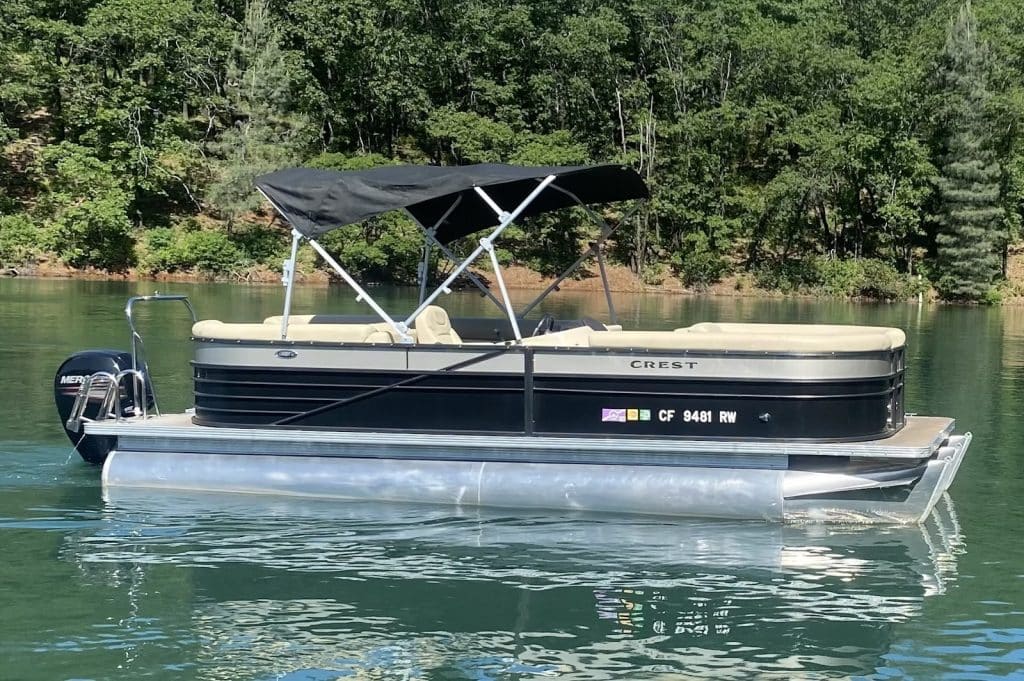 Enjoy your day on Folsom Lake, and share your catches with us on social media — tag #BSCatchoftheWeek for a chance to be featured by Boatsetter Fishing.