Tucked along San Francisco Bay, you'll find McCovey Cove, a legendary corner of the city that draws locals and visitors alike. McCovey Cove is well-known for its baseball connections and the iconic Oracle Park, but the allure extends far beyond the crack of a bat and the roar of the crowd.
At Boatsetter, we know that McCovey Cove offers more than baseball excitement. It's a boater's paradise waiting to be explored. To help you make the most of your visit, we've crafted a quick McCovey Cove boating guide.
Where baseball & boating come together
Things to do in McCovey Cove
Restaurants on the water in McCovey Cove
Things to do near McCovey Cove
Find unique boat rentals near McCovey Cove—Only on Boatsetter
McCovey Cove: Where baseball & boating come together
Named after the legendary San Francisco Giants first baseman, Willie McCovey, McCovey Cove is forever linked to Oracle Park. The cove has a unique location just beyond the right field wall of the ballpark, making it a great place for boaters, paddle boarders, and kayakers to stake out for glimpses of the game and hope for a "splash hit."
Things to do in McCovey Cove
While McCovey Cove is synonymous with baseball, it offers more than just sporting excitement. The calm waters of the cove are perfect for recreational boating, kayaking, and stand-up paddle boarding.
Venture into San Francisco Bay, where you can visit nearby Treasure Island, immerse yourself in nature at Angel Island State Park, or visit the landmark Golden Gate Bridge. Whether you're a seasoned boater or a novice looking for adventure, the cove provides the ideal setting for water activities and boating fun.
Restaurants on the water in McCovey Cove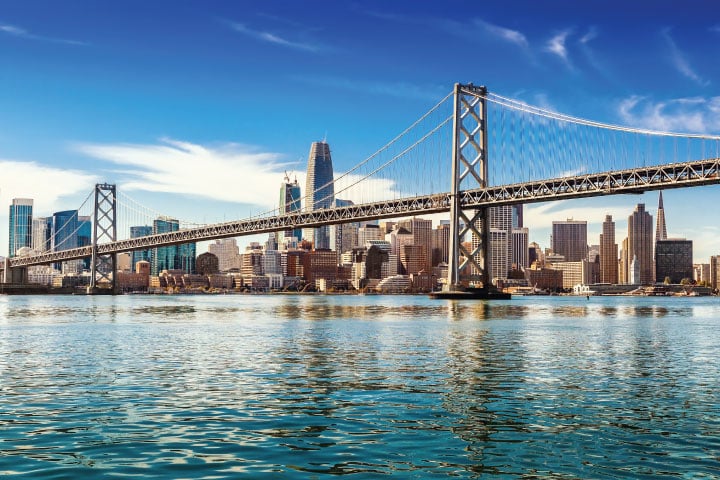 Docking and dining is one of the best ways to make the most of your boat rental. While the San Francisco area has plenty of waterfront restaurants, we've shortlisted three of the best restaurants on the water closest to McCovey Cove.
The Ramp Restaurant offers waterfront dining with a picturesque view of the Bay Bridge. You can enjoy fresh seafood and classic American fare while watching boats go by.
The Mission Rock Resort is the perfect spot to kick back and relax on a waterfront patio and enjoy local dishes featuring fresh seafood.
Lastly, the ATwater Tavern is a popular spot near the ballpark. Stop in for a quick pre-game bite, or sail in to celebrate a win.
You can find more amazing dock 'n' dine locations under the 'Dock-and-Dine at San Francisco Waterfront Restaurants' section of this page.
READ MORE: 5 Lakes for Boating in California
Things to do near McCovey Cove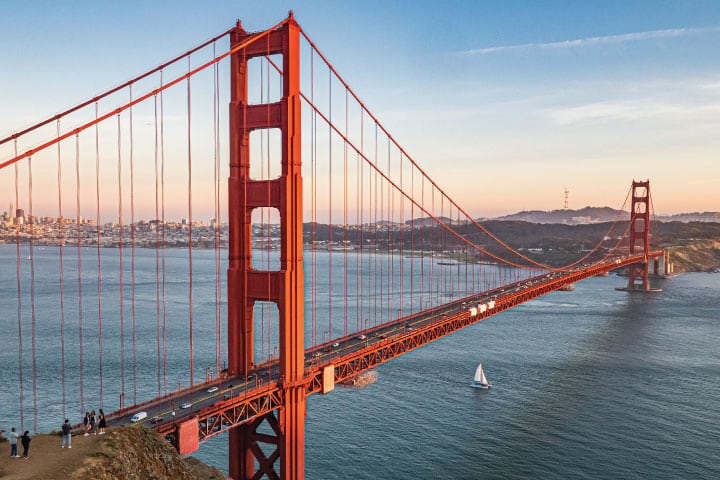 Beyond boating in McCovey Cove, there's a wealth of activities to enjoy. If you sail north of the Bay Bridge, you'll find your way to Alcatraz Island. On the mainland, you can travel into the heart of the city and immerse yourself in San Francisco culture.
Explore the historic Oracle Park, see the Willie McCovey statue, or take a waterfront stroll by the bay. On the western side of the city, you'll find Ocean Beach, Golden Gate Park, and the San Francisco Zoo.
Pro tip: If you haven't already, add sailing in San Francisco to your McCovey Cove itinerary. Cruise beneath the Golden Gate Bridge's majestic red towers, and capture breathtaking views of the city skyline. The city's unique microclimates offer a diverse range of sailing conditions, from brisk winds near Alcatraz Island to calm waters along the picturesque Angel Island.
Additionally, the chance to spot marine wildlife, such as playful dolphins or majestic humpback whales, adds an extra layer of wonder to the already mesmerizing experience of sailing in this stunning bay.
Cruisin' McCovey Cove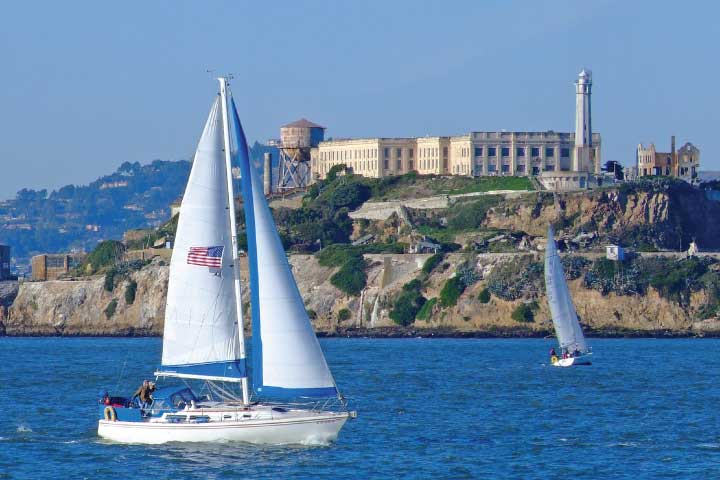 Whether you're a baseball enthusiast, seeking a thrilling time on the water, or simply want to make sure you take in everything San Francisco Bay offers, McCovey Cove has something for everyone.
We know there's no better way to experience McCovey Cove and San Francisco Bay than by boat. Don't have one of your own or one in the area? Boatsetter has you covered! We are the go-to boat-sharing platform, with rentals for every occasion and experience, from thrilling speedboats to party pontoons and luxurious yachts.
Click here to start planning your McCovey Cove boating adventure.
About us
Boatsetter is a unique boat-sharing platform that gives everyone— whether you own a boat or you're just renting—the chance to experience life on the water. You can list a boat, book a boat, or make money as a captain.
Rent. List. Share—Only at Boatsetter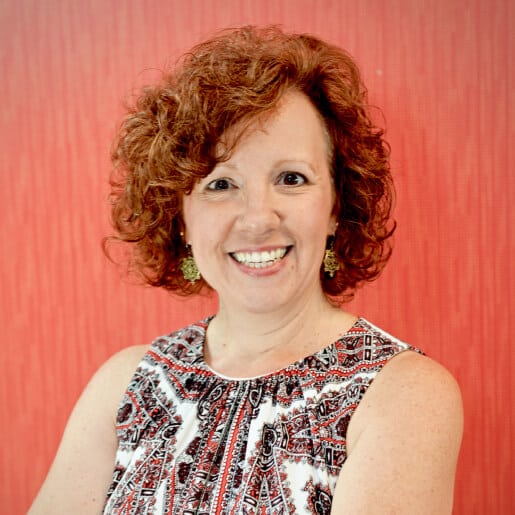 A journalist with more than 30 years' experience, Diane M. Byrne is the owner
of MegayachtNews.com, a daily website educating American superyacht owners, buyers, and
their circles of influence about the leading builders, designers, cruising destinations, and more.
She founded the website in 2007 as the first, and still the only, American-focused online media
outlet exclusively covering this market. It features all-original content, for real stories of real
interest.
Diane is additionally one of the most-sought-after journalists for expert editorial coverage and
commentary about not only superyachts, but also general boating and yachting. Her byline
appears in Boatsetter.com, DiscoverBoating.com, and the magazines Luxury Guide, Ocean,
Yachting, and Yachts International.
Additionally, Diane is the Chair of the U.S. Superyacht Association, having been on the Board of
Directors since 2015. Outside of yachting, she's a trustee of Sempre Avanti, a non-profit
resource supporting Italian and Italian-American individuals, businesses, and organizations in the
United States and Italy.