Whether you're a seasoned sailor, a passionate angler, or a novice looking to embark on aquatic adventures, Melbourne, Florida has it all. This quiet boating town is the perfect escape for experienced and new boaters looking for calm waters, stunning views, and a less crowded Florida adventure. To help you navigate one of the Space Coast's hidden gems, we've created a quick Melbourne, FL boating guide: 
Boating in Melbourne, FL

Melbourne waterways

Boating activities in Melbourne

A brief Melbourne, FL fishing guide

Things to do near Melbourne, FL
Explore boating & on-water experiences in Melbourne, FL
Boating in Melbourne, FL
Melbourne is one of Florida's quieter boating towns. It falls on Florida's east coast, with access to the intracoastal waterway and the Atlantic Ocean, making it a boater's paradise. An abundance of boat ramps and marinas provide ample access to the water. Popular launch points in Melbourne, FL include Eau Glalie Causeway Boat Ramp, Kiwanis Island Park Boat Ramp, and Melbourne Harbor Marina.
Melbourne marinas
Melbourne waterways
From the tranquil Indian River Lagoon to the vast expanse of the Atlantic Ocean and the serene freshwater lakes and rivers nearby, Melbourne is a boater's paradise where the journey is as enriching as the destination.
Indian River Lagoon
The Indian River Lagoon is the crown jewel of Melbourne, FL waterways. This brackish estuary stretches for over 150 miles, offering opportunities for cruising, wildlife watching, and fishing. The lagoon is known for its serene waters, making it ideal for sailing, kayaking, and paddle boarding.
Atlantic Ocean
Melbourne's close proximity to the Atlantic Ocean opens up a world of possibilities for offshore adventure. You can enjoy activities like scuba diving and snorkeling, island hopping along the Florida Keys and barrier islands, and sunset cruises. For thrill seekers, make the most of water sports like jet-skiing and tubing when you pick up speed on the open ocean.
Freshwater lakes & rivers
The Indian River Lagoon hosts a number of inlets that give boaters access to more residential areas with shops and restaurants. The mouth of Crane Creek offers dockside access to Chart House, Ichabod's Dockside Bar & Grille, and Melbourne Seafood Station. Frigate's Waterfront Bar & Grill is tucked along the north side of the Eau Gallie River.
Pro tip: Lakes and rivers offer a more tranquil experience for boaters looking for Florida fun without the crowds that tend to gather around saltwater spots. Find boats suited for lake and river cruises here.
A word on boating safety
Since Melbourne offers boaters access to a variety of waterways, sometimes in areas with protected wildlife, it's important that you make sure you're familiar with local boating rules and regulations. Some areas and waterways might have speed limits, noise restrictions, and requirements for safety equipment.
To enhance your safety on the water, you can always ensure you have life-saving equipment on board, maintain a safe speed, and be vigilant of weather conditions and wildlife. For more information on Melbourne, FL boating rules and safety, you can check with local authority or with the Florida Fish and Wildlife Conservation Commission.
Boating activities in Melbourne, FL
As a whole, Melbourne is one of Florida's calmer and quieter towns. Escape the crowds and enjoy the friendly, intimate culture that surrounds the lazy rivers and tranquil beaches along the Space Coast. Take a leisurely cruise along the scenic Indian River Lagoon and its smaller inlets. Explore mangrove-lined shores, keep your eyes peeled for dolphins and manatees, and kick back with a cocktail while watching one of Florida's breathtaking sunsets.
The lagoon's calm waters are also perfect for watersports such as wakeboarding.
A brief Melbourne fishing guide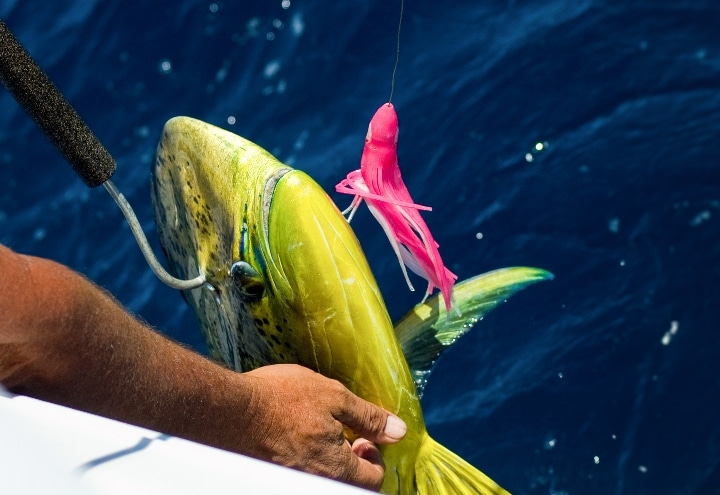 Melbourne, FL is a true angler's paradise, offering a diverse range of fishing experiences in both freshwater and saltwater environments. To help you make the most of your time fishing in Melbourne, FL, here's a brief fishing guide:
The Indian River Lagoon
The Indian River Lagoon is known for its exceptional inshore fishing. Anglers can target species including snook, redfish, trout, tarpon, mahi mahi, snapper, flounder, and sheepshead.
Atlantic Ocean
Melbourne's proximity to the Atlantic Ocean offers opportunities for offshore and deep-sea fishing. Species like mahi-mahi, kingfish, sailfish, wahoo, and grouper can be found in deeper waters. The Gulf Stream, which flows close to the coast, bolsters the appeal of the area for anglers scouting a winning catch.
Pro tip: Share your catches with us on social media—tag #BSCatchoftheWeek for a chance to be featured by Boatsetter Fishing.
Things to do near Melbourne, FL

Kennedy Space Center
Just a short drive from Melbourne, the Kennedy Space Center immerses visitors into the world of space exploration. Check out the Space Shuttle Atlantis exhibit and the towering Saturn V rocket, and delve into the history of NASA's space missions.
Pro tip: Check the launch schedule and see if you can time your visit to witness a rocket launch!
Sebastian Inlet State Park
Boaters can cruise over to this secret gem and enjoy world-class fishing and pristine beaches. The park is also home to diverse marine life, making it a great spot for wildlife watching.
Downtown Melbourne
Historic Downtown Melbourne has charming, tree-lined streets, bordered by boutique shops and restaurants. Be sure to check out local events, as this area is a popular spot for festivals and community gatherings.
Experience Melbourne by boat
The sunshine state is full of beautiful wildlife, stunning beaches, and hidden gems. Melbourne is no exception, and is a must-see spot for boaters seeking a calm escape on Florida's east coast. We hope this boating guide allows you to make the most of your time on the water in Melbourne, FL.

Ready to start planning your next boating adventure? Boatsetter has you covered with rental options for every taste and occasion. Click here to find the perfect boat rental for your Melbourne adventure.
About us
Boatsetter is the go-to app for boat rentals and on-water experiences. Whatever the adventure, we've got a boat for that—Set sail, start the party, go yachting, make your trophy catch, and hone your watersports skills! Download the Boatsetter app (App Store | Google Play). Make sure to follow @boatsetter on Instagram, and tag us in all your boat day pictures for the chance to be featured.
Rent. List. Share—Only at Boatsetter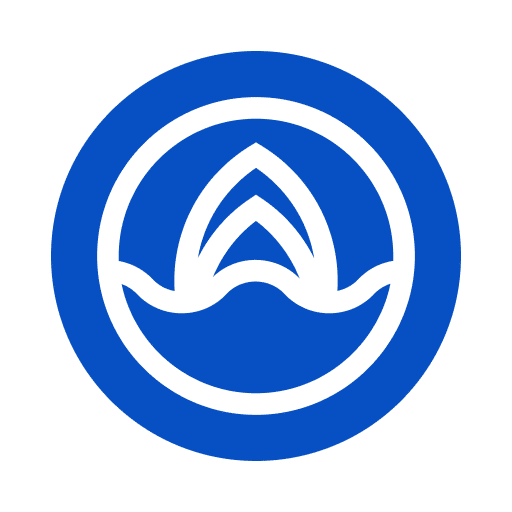 Boatsetter empowers people to explore with confidence by showing them a world of possibility on the water. Rent a boat, list your boat, or become a Boatsetter captain today.