[ad_1]

The Thailand International Boat Show will take place at the award-winning Royal Phuket Marina from 6 to 9 January 2022. From dinghies to superyachts, tenders and water toys, there will be a wide array of boats for sale and charter at the show including many of the most recognisable marine brands such as Fontaine Pajot, 
Majesty Yachts
, Neel, Oryx, Iliad, Silvercraft, Leen, Nomad Yachts, Stealth Catamarans, Ocean Voyager, Rapido, Corsair Marine, Integrated Marine Service and more. There will also be a new innovative marine market where all types of nautical products will be on sale at reasonable prices.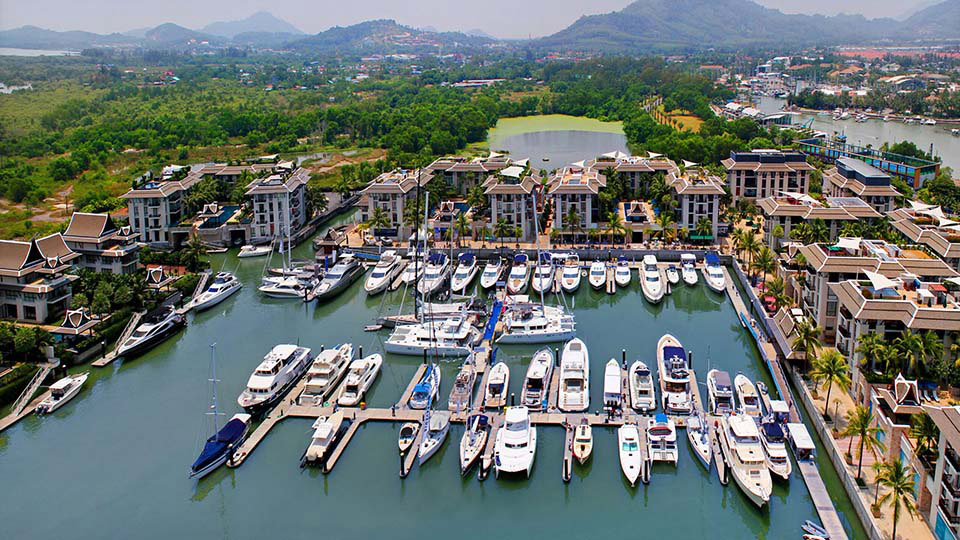 "The Thailand International Boat Show will be the first international event of its kind since Phuket reopened to international visitors earlier this year. Exhibitors are confirming and we have a growing line-up of boat brands from around the world, complemented by businesses and brands from luxury real estate, health and wellness and more," says David Hayes, CEO of organisers JAND Events. "We're working closely with the local and central government, and are aligned on the national agenda to reopen the country to international visitors. We support the government's plans and together we'll help to shine the light again on Phuket and Thailand's world-class marine tourism."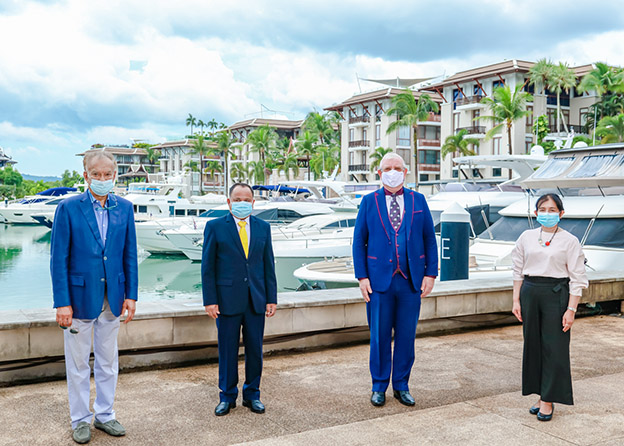 From left to right: Gulu Lalvani, Chairman of Royal Phuket Marina; Narong Wun Siew, Governor of Phuket; David Hayes, CEO of organisers JAND Events; and Nanthasiri Ronnasiri, Director of the Tourism Authority of Thailand, Phuket Office

Phuket has led the way in opening up to international travellers and from 1 November vaccinated people from 46 low-risk countries will be able to travel to key destinations across Thailand without having to quarantine. Thailand has set out its stall to restart international tourism and organisers of the Thailand International Boat Show are working hand-in-hand with stakeholders to achieve this.
In addition to boats and all things marine, visitors can expect luxury cars, motorcycles, watches, fashion and more at the show. Thailand's growing prowess as a health and wellness hub sees a number of companies focusing on traditional and herbal wellness as well as revolutionary new-wave medicine and healing at the show, led by StemCell 21 and the IntelliHealth Plus Rejuvenation Clinic.
Mixing business with pleasure, organisers promise something for everyone at the show. Daily entertainment and a bustling boardwalk offering al fresco dining together with some pop-up surprises will ensure visitors are spoilt for choice. On Children's Day (Saturday 8 January) there will be lots of family activities and fun to keep the kids happy and busy. There will also be a three-day yachting conference at neighbouring Phuket Boat Lagoon marina, which will feature a number of influential figures from the yachting industry, as well as networking events and a Gala Dinner hosted by Intercontinental Phuket Resort on Saturday 8 January.
Credits: Thailand International Boat Show


[ad_2]

Read More:Thailand International Boat Show 2022 To Be Held in January