[ad_1]

Two fishermen lost their lives when a trawler capsized off Hook Head in Co Wexford last year most likely because of a stability issue on board, according to the Marine Casualty Investigation Board (MCIB).
In their final report into the tragedy in which skipper William Whelan and crewman Joe Sinnott died, the MCIB concluded that the FV Alize capized and sank rapidly on 4 January 2020.
The body of 65-year-old Joe Sinnot from Kilmore Quay was recovered just before midnight.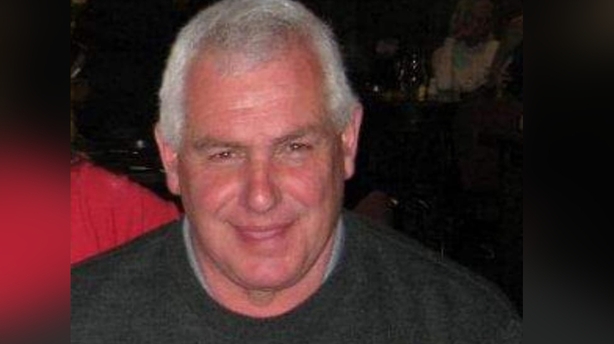 The MCIB investigation found that he had a lifejacket on but it had not been worn correctly and was not keeping his face out of the water.
The body of Skipper William Whelan from Saltmills, Co Wexford, was recovered by divers from the wreck almost three weeks later.
Investigators said it was likely the 11.6 metre scallop fishing boat floundered while it was hauling its final catch, or immediately afterwards, as it prepared to return home to Duncannon Harbour in Co Wexford.
On board were 29 bags of scallops – between 1.05 and 1.1 tonnes – some 37% of the maximum catch allowed for the vessel.
It found that the vessel was being operated below the minimum crew level of three necessary for operating the vessel safely and to enable the recovery of the trawler's dredges in a safe and efficient manner.
It also found the crew's likelihood of survival was reduced by not being able to broadcast a distress signal and by not wearing lifejackets correctly.
The crew was not trained in stability awareness and the absence of a lifting equipment planned maintenance and inspection system, on board a vessel of less than 15 metres in length, was also a safely issue.
The MCIB issued six safety recommendations including that Bord Iascaigh Mhara (BIM) should include a module on stability awareness in its safety training programme for its basis training course.
They also recommended that the Minister for Transport should issue a warning to the owners and operators of small fishing vessels of the overall hazards associated with trawling, and that the Fishing Vessel (Personal Flotation Devices) Regulations 2001 be amended to specify that crotch straps should be permanently attached to PFD harnesses.
!function (f, b, e, v, n, t, s) {
if (f.fbq) return;
n = f.fbq = function () {
n.callMethod ? n.callMethod.apply(n, arguments) : n.queue.push(arguments)
}
;
if (!f._fbq) f._fbq = n;
n.push = n;
n.loaded = !0;
n.version = '2.0';
n.queue = [];
t = b.createElement(e);
t.async = !0;
t.src = v;
s = b.getElementsByTagName(e)[0];
s.parentNode.insertBefore(t, s)
}(window, document, 'script', 'https://connect.facebook.net/en_US/fbevents.js');
fbq('init', '513914798814299');
fbq('init', '532150710329020');
fbq('init', '1055413517874698');
fbq('track', "PageView");
[ad_2]

Read More:Trawler capsized over stability issue, probe finds